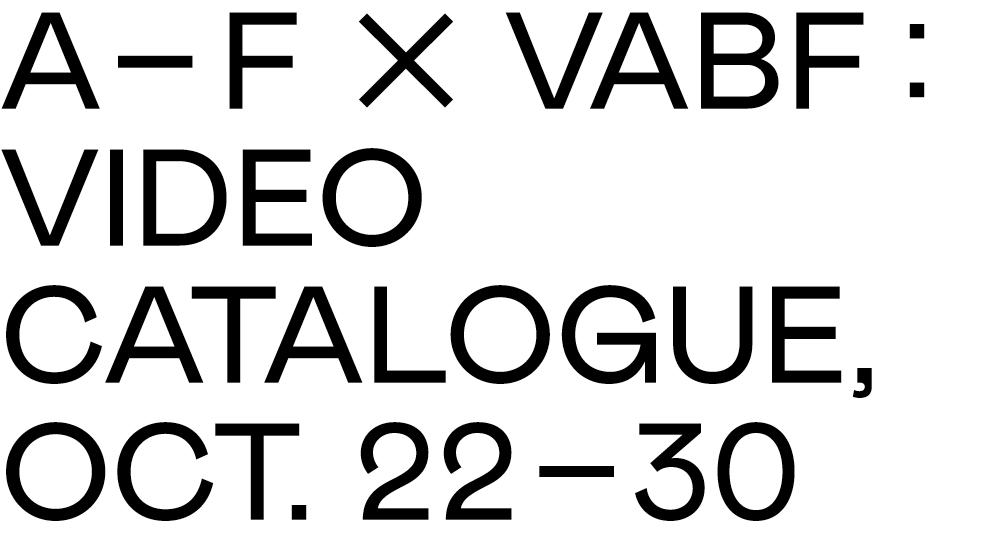 ACID-FREE presents Video Catalogue, a video installation and market highlighting recent publications by Los Angeles and Vancouver art book publishers organized in collaboration with Vancouver Art Book Fair for Art Book Month 2022.
Video Catalogue creates a hybrid exhibition space that reimages a traditional retail experience. In place of the frenetic energy of a book fair, the traditional familiarity of a book shop, or the modern convenience of online shopping, Video Catalogue filters the act of consumption through a meditative lens—inviting deep looking, careful listening, and quiet contemplation.
Sound work by Jeremiah Chu.
Michael O'Brien Exhibition Commons, Zone 4
Emily Carr University, Vancouver
Exhibition Hours
Oct 23 – 30
10AM – 4PM
Opening Night Bazaar
Saturday, October 22
4PM – 8PM
Participating Publishers
18 publishers from the extended Acid-Free network in Los Angeles and Vancouver.